Satellites and Ground Systems​
OHB Hellas stands as a pioneering force in the heart of Southeast Europe, where it operates as a dynamic and innovative space system company. As the region's forefront space technology provider, OHB Hellas combines visionary expertise with relentless dedication to propel Greece and its neighboring countries toward the forefront of space industry. With a resolute mission to amplify national space capabilities, foster local industry growth, ignite research collaboration, and ignite opportunities for emerging talent, OHB Hellas envisions and creates a future where space innovation knows no bounds.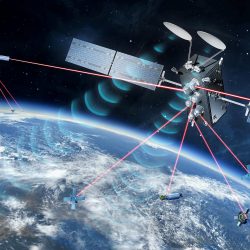 OHB Hellas is a dedicated space systems integrator. We follow projects from concept definition to materialization, making sure the end product that is delivered meets the expectations that have been set.
OHB Hellas is involved in many different activities regarding ground stations, implementing projects related to telescopes and radars in the Southeast of Europe.